I say Goodbye to Blog Comments
I am finally taking a leap now!
And that was much needed…
I am entirely turning off the blog comments on my little blog.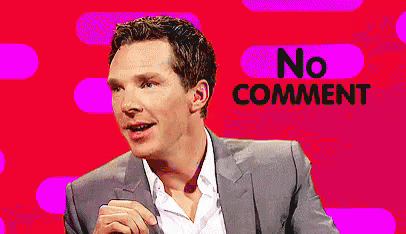 Knowing the fact that it will be a good hot blow to my little blog as I am not any closer to being an established blogger at all.
But…
Still I have to take that step… to grow my blog with the good content coming in more often.
Because content is the blood of the blogging.
No content at all, delayed publishing, and some other matters may really effect your blog in the negative way.
Being blogger, it is our duty to keep coming up with the fresh, good, and best content within the short span of time.
My reason of disabling the blog comments system on my little blog
Well, first is the first.
It is hard to manage the blogging.
And it so feels like when I don't reply to the blog comments I get (thanks to all of you!!), the want trigger in myself that I should not write a new blog post.
Simple is that I am not replying to the blog comments I am getting, it makes me to think I am not at all serious with my blog.
It's the burden that I have to endure which is ultimately making me to take some good long delays from the blogging without any valid reasons.
Now, I want to be fully back to the blogging.
I, no more, want to break your hearts with simply not replying to the best blog comments you guys leave on my place.
That's the reason… That's the only reason.
You take time to leave a great comment and what I do?
I do not even reply to it…
This way I am hurting you, and hurting myself as well.
BTW…
I am not afraid of GDPR and that's not the reason of disabling the blog comments on my place.
Well, who dropped the blog comments recently?
My friend. My mentor. Ryan Biddulph did.
Catch up to his post: 15 Reasons Why I Closed Comments on Blogging From Paradise
This post kinda helped me to pinpoint my fearing assent that why I occasionally desert my blog, and gave me the solution.
And he inspired me to take the exact step as his.
My plans… NOW!
More content.
More blog commenting on your blogs!
So, more networking through social media.
And, initiate the guest posting.
And, and, and…. content writing. Yes!
See me often, guys! See me! 🙂
Subscribe To Adeel's blog
... and catch the top-notch content from "blogging" the first hand.